Once students complete their online 10-year plans in 9th grade, targeted classroom-based lessons in the 10th, 11th, and 12th grades ensure students stay focused on their goals. These three 16-lesson modules provide students with a "touch-point" in each year of high school to help them transition seamlessly to their post-secondary goal. Each workbook comes with access to an online Get Focused...Stay Focused! planning area, so students begin their work in their consumable workbook and then complete their work online in an interactive area of My10yearPlan.com. This sophisticated hybrid-course provides the technological skills to assure students are ready to take advantage of technology advancements in learning.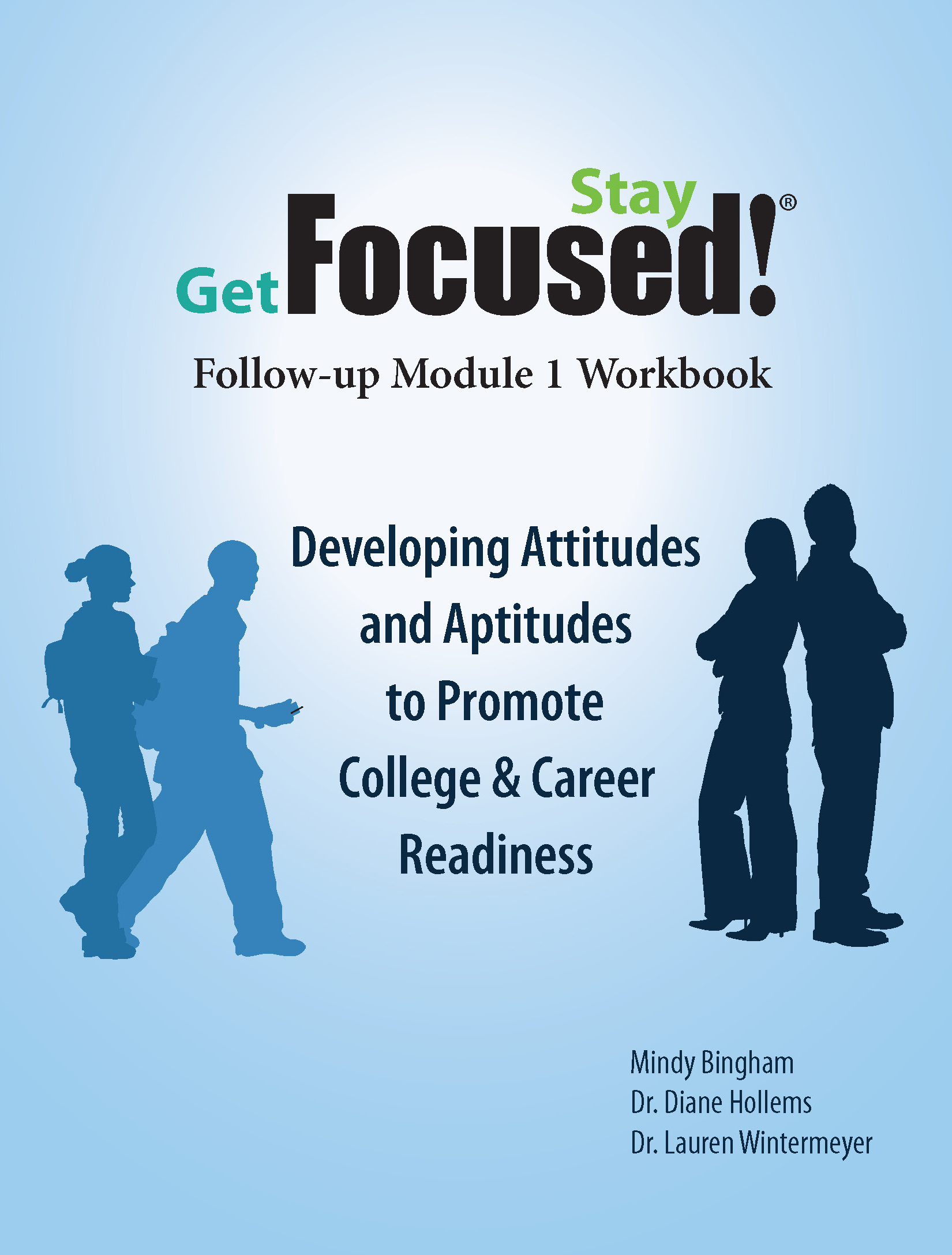 Developing Attitudes and Aptitudes that Promote College & Career Readiness
Research high-demand careers
Determine appropriate post-secondary option/pathway
Learn about college access and affordability
Continue to envision a productive future through autobiographical writing
Update 10-year Plan
More Info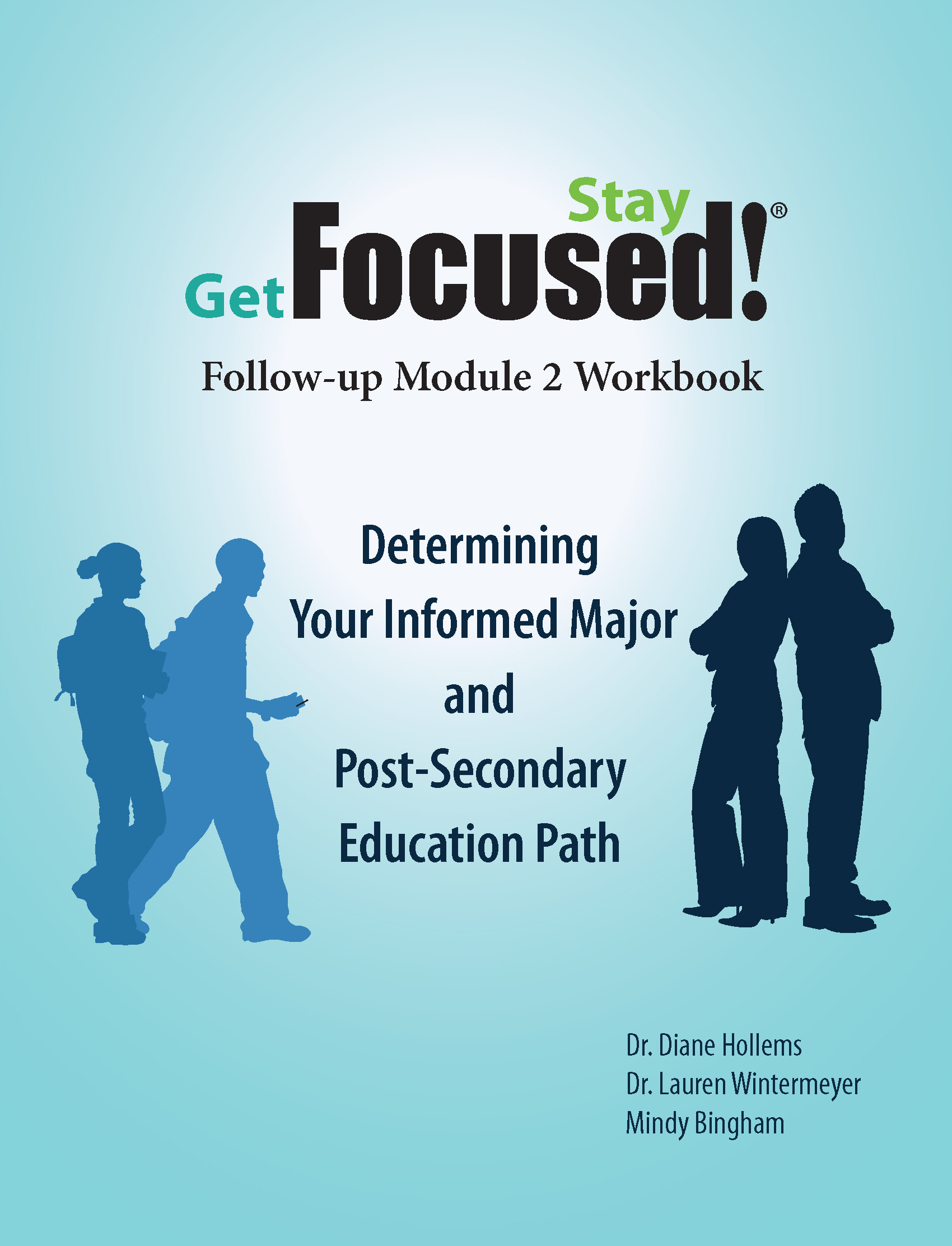 Determining Your Informed Major and Post-Secondary Education Path
Research STEM-related careers
Reaffirm or change chosen career path
Choose a major to match chosen career
Find colleges that offer that major
Prepare for college applications
Update 10-year Plan
More Info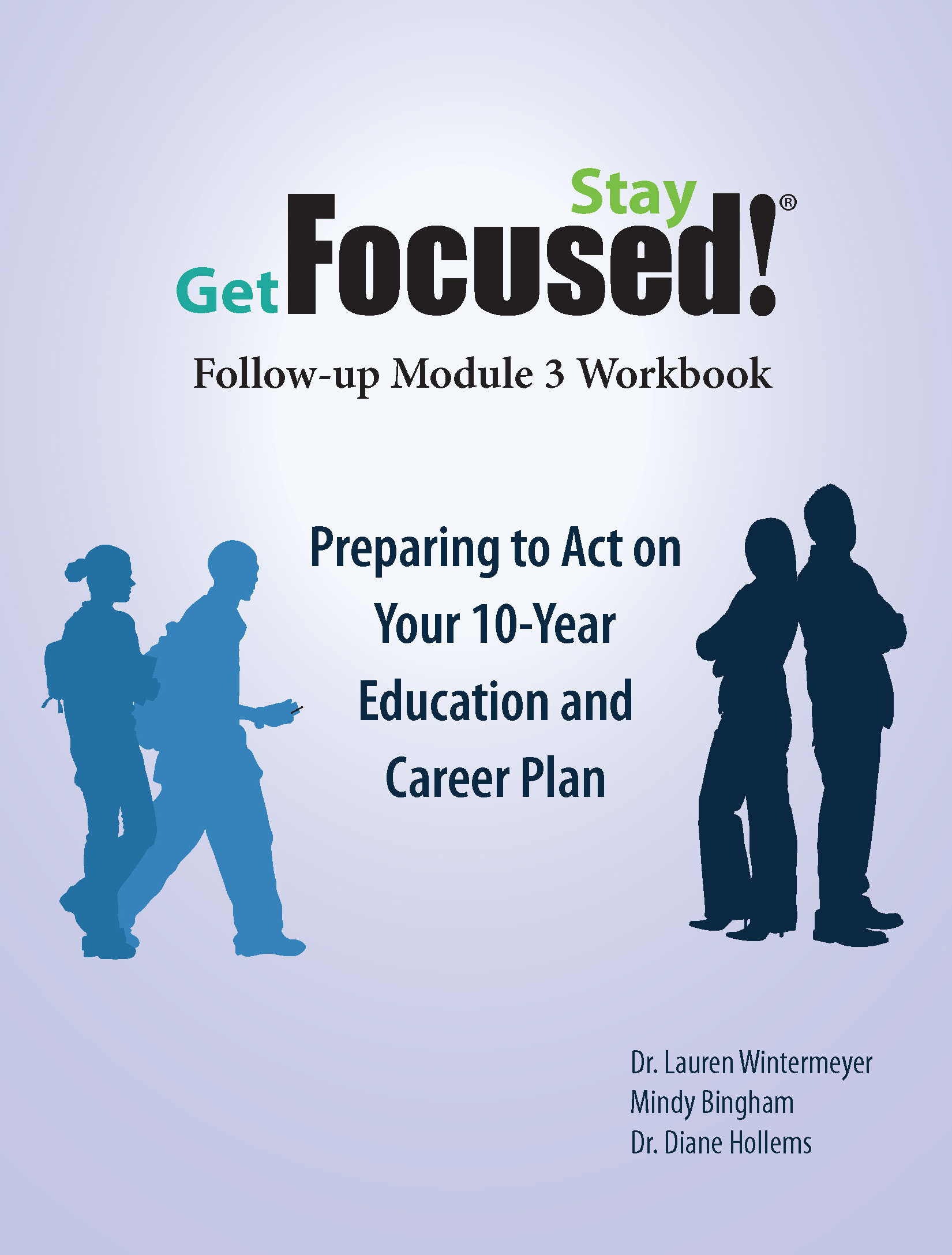 Preparing to Act on Your 10-Year Education and Career Plan
Apply to college/post-secondary planning
Apply for scholarships & financial aid
Update resume, cover letter, and portfolio
Mock interview & job applications
Write a Student Education Plan
Update 10-year Plan
More Info
Additional Benefits
Besides the obvious benefits, the GFSF follow-up modules:
Create student awareness of the need to work hard in English and math and learn to plan and set goals throughout high school.
Inform students about career pathways and help guide them with course/academy choices that match their aptitudes, career goals and lifestyle plans. Students will be more likely to complete their academy work and transition to an appropriate post-secondary institution with this more intense support.
Allow students to do a "self-check" of their status and update their career and educational plan throughout high school.
Provide community college and K-12 educators and administrators the opportunity to collaborate closely in aligning curriculum. The optional Dual Enrollment model of SBCC can be replicated within other systems.