Comprehensive Instructor's Guide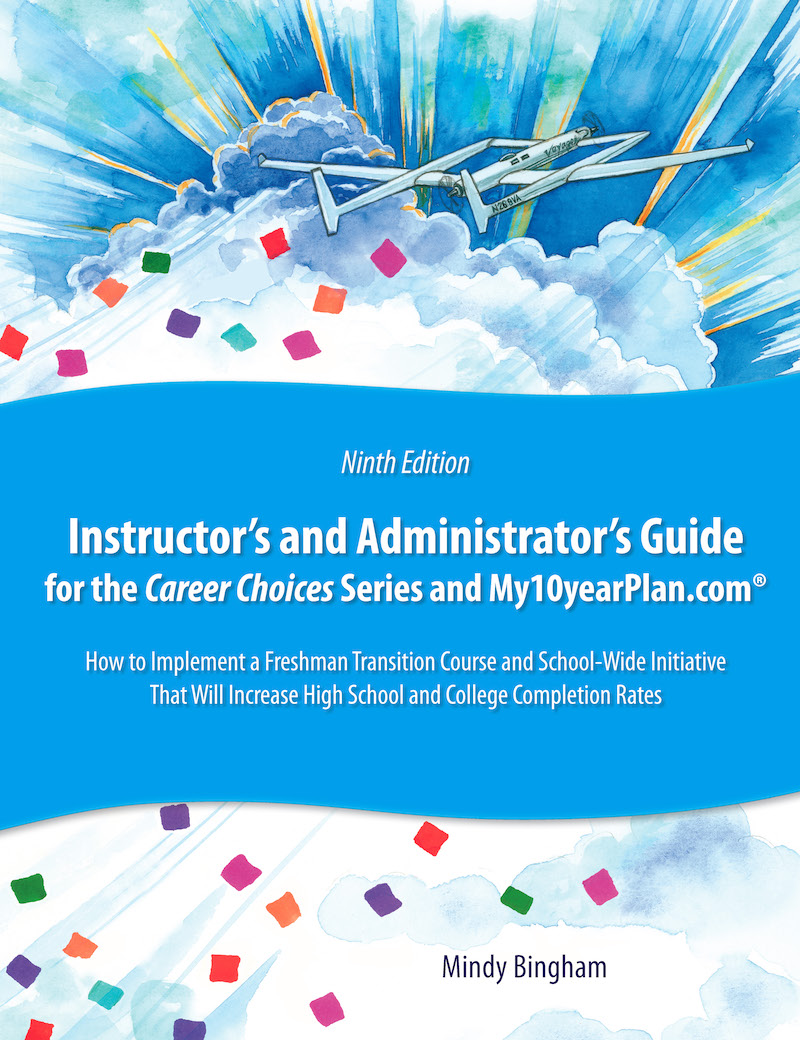 The Instructor's and Administrator's Guide provides clearly written learning objectives, lesson plans, motivational enhancements, vocabulary, and composition suggestions. This comprehensive guide brings together a variety of program planning resources, including academic integration and interdisciplinary models, technology enhancements, funding proposals, and other project-based learning opportunities. Even novice instructors can be successful when using this book as their guide.
This step-by-step resource provides classroom instructors, administrators, principals, deans, counselors, advisors, and program coordinators with:
Strategies for motivating students to become college and career ready
Detailed lesson plans for both the high school and college classroom
Templates, checklists, and pacing guides for effective planning and implementation
Profiles of Best Practices highlighting the results educators across the country have achieved
Successful school-wide models from our partners:
You'll learn about our comprehensive online professional development options available 24/7 via the:
What's NEW in this expanded version?
Expanded Quick Start resources
Lesson plans for the additional chapters of Career Choices and Changes not found in Career Choices
Extra resources included in the 10-Step Plan for Implementing a Freshman Transition/Get Focused...Stay Focused!® Program
Detailed meeting agendas and buy-in presentation suggestions
Secrets of success from proven programs
Explanations on updates to My10yearPlan.com®
Notably enhanced professional development and curriculum support options, particularly online