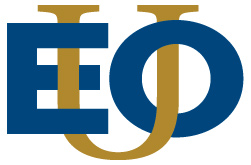 Would your school or district like to have your own, on-staff, GFSF professional development and technical assistance specialist?
Today many districts and regions are hiring specialists to develop and launch their educational programs. Highly skilled technical assistance and training professionals are in demand.
Eastern Oregon University has developed a five-course certificate program for educators who want to become certified professionals in the Get Focused...Stay Focused!® program model. This distance learning opportunity is available to educators throughout the country.
For more information on the Eastern Oregon University School of Education's for
Certificate for Program and Curriculum Specialists
.
This 15-unit graduate level course work, could be the jumping off point for a Masters in Education. To learn more visit
EOU's College of Education
website.
Or if you want high-quality, distance learning coursework for you or members of your team, should consider signing up for the course that matches your instructional goals. At the same time you prep for your GFSF assignment, you can earn graduate-level, continuing education units, which are required by many states.
The five courses of the GFSF certificate program
ED 623: Overview of the Get Focused...Stay Focused!® Program model
ED 624: Implementation of Get Focused...Stay Focused!® Freshman Transition course
ED 625: Advanced Modules in Get Focused Stay Focused
ED 626: My 10-Year-Plan in Get Focused...Stay Focused!®
ED 627: Getting Started with Get Focused Stay Focused: Start Up Strategies for Get Focused...Stay Focused!® Programs.
View a description of the five courses