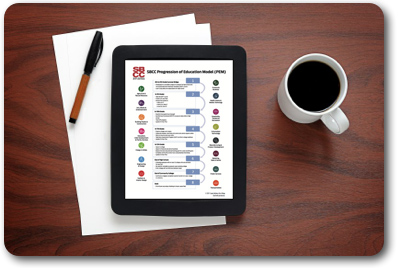 The
Get Focused...Stay Focused National Center for Research and Support
provides the structure to accomplish the vital role of professional development and technical support for this school-wide, high school/college reform effort.
The long-range plan of the
Get Focused...Stay Focused!®
Program is to continue to develop time- and cost-efficient professional development services and resources for instructors of the 9th grade DEFT course and 10th through college.
Included will be:
Online videos
Digital training materials
Webinars
Using the latest technology, the plan is to create e-books and online instructional manuals, course videos, and face-to-face institutes that can be easily replicated in other areas of the state and country.
Proposed Regional Focus on Freshman Conferences:
If your state would like to replicate a
Regiona
l Focus on Freshmen conference in your area, please call Tanja Easson at Academic Innovations, (800) 967-8016.