Once students complete their online 10-year plans in 9th grade, targeted classroom-based lessons in the 10th, 11th, and 12th grades ensure students stay focused on their goals. These three 16-lesson modules provide students with a "touch-point" in each year of high school to help them transition seamlessly to their post-secondary goal. Each workbook comes with access to an online
Get Focused...Stay Focused!
® planning area, so students begin their work in their consumable workbook and then complete their work online in an interactive area of My10yearPlan.com. This sophisticated hybrid-course provides the technological skills to assure students are ready to take advantage of technology advancements in learning.
Preparing to Act on Your 10-Year Education and Career Plan
Apply to college/post-secondary planning
Apply for scholarships & financial aid
Update resume, cover letter, and portfolio
Mock interview & job applications
Write a Student Education Plan
Update 10-year Plan
More Info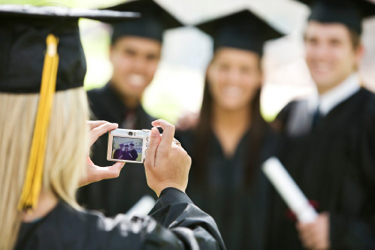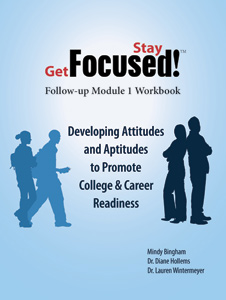 Developing Attitudes and Aptitudes that Promote College & Career Readiness
Research high-demand careers
Determine appropriate post-secondary option/pathway
Learn about college access and affordability
Continue to envision a productive future through autobiographical writing
Update 10-year Plan
More Info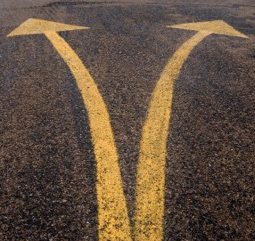 Determining Your Informed Major and Post-Secondary Education Path
Research STEM-related careers
Reaffirm or change chosen career path
Choose a major to match chosen career
Find colleges that offer that major
Prepare for college applications
Update 10-year Plan
More Info