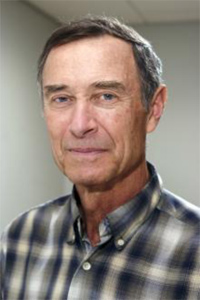 The evaluation will be coordinated by Dr. Russell Rumberger, Professor of Education at the University of California, Santa Barbara. He serves as Director of the California Dropout Research Project and is author of the highly acclaimed book, Dropping Out: Why Students Drop Out of High School and What Can Be Done About It published by Harvard University Press.
In 2013, Dr. Rumberger was named Fellow of the American Educational Research Association (AERA). Nominated by their peers, AERA Fellows are recognized for "their exceptional scientific or scholarly contributions to education research."

That same year, Dr. Rumberger received another AERA honor –– the Elizabeth G. Cohen Distinguished Career in Applied Sociology of Education Award, which "recognizes a senior scholar who has successfully melded rigorous scholarly research with problem solving in practical settings."
Rumberger has served as a member of the National Research Council's Committee on Increasing High School Students' Engagement and Motivation to Learn, the Committee on the Impact of Mobility and Change on the Lives of Young Children, Schools, and Neighborhoods, and the Committee on Improved Measurement of High School Dropout and Completion Rates. He also served as a panel member for the Institute of Education Sciences' Practice Guide, "Dropout Prevention."